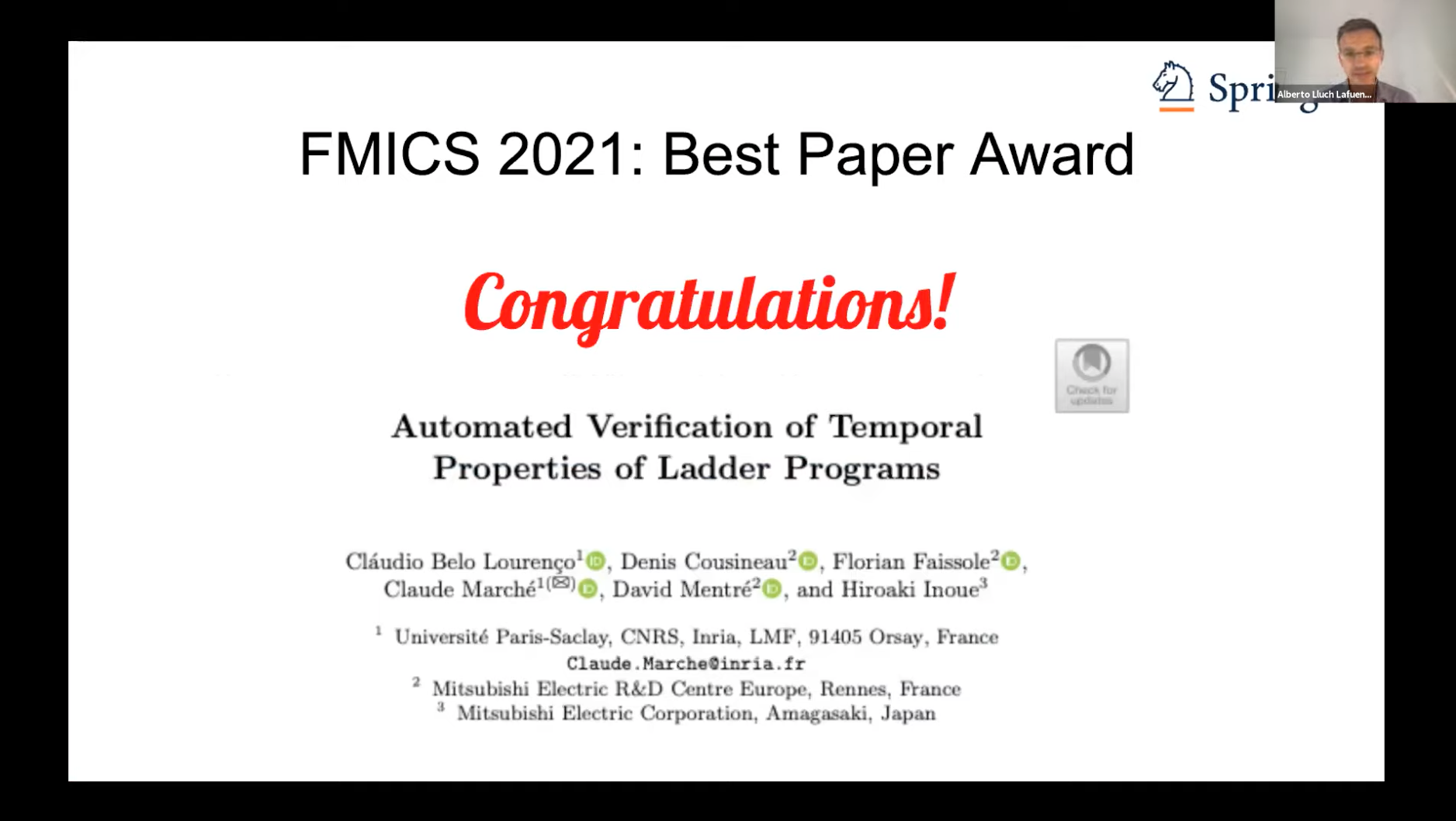 Cláudio Belo Lourenço and Claude Marché from the Toccata team at LMF with co-authors from Mitsubishi Electric received the Best-Paper Award at FMICS 2021, the 26th International Conference on Formal Methods for Industrial Critical Systems.
Their contribution Automated Verification of Temporal Properties of Ladder Programs was valued by the jury as a "good example for how formal methods can be used in industrial applications" with "industrial interest for both legacy Ladder programs and programs to be developed".
FMICS 2021 was held as part of the QONFEST event that federated four main venues in the area of formal methods.